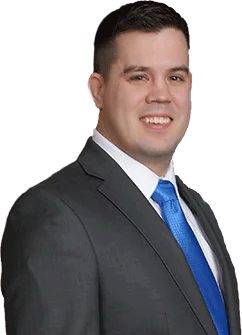 A native of Southern Kansas, Joseph (aka Joe) had humble beginnings growing in a farm, until he decided to enlist in US Airforce after highschool and was assigned in Mountain Home, Idaho.
After completing his service in the military, he took a a degree in law at Washburn University and graduated with academic distinction as one of the recipient of Dean's honors and certificate in Advocacy and Natural Resources.
Before he ventured and started his own law firm, Joe earned his experience in law at Crowley Fleck PLLP and Tolliver Law Firm, P.C. in Billings, MT. Covering multiple areas of law, he provided his services throughout the states of Montana, North Dakota, and Wyoming.
Now based and practicing in Idaho, Joe has represented over 200+ cases of divorce and child custody, and continues to aspire in providing his clients with excellent legal representation regardless how complicated the case may seem.
EDUCATION AND ACADEMIC DISTINCTION
PROFESSIONAL AFFILIATIONS
I was very impressed with Joe Frick Law, PLLC. They took great care of me and my case. They led me through my case in a way that was easy to understand, and I was very happy with the result. I highly recommend them to anybody for your legal needs.
Designation Joe is amazing. Not only did he help us get the settlement we'd hoped for but he continues to check in on us and our son to see how he's doing. Joe goes above and beyond for his clients. I'd recommend him to all my friends and family!